How to choose the right pair of scissors ?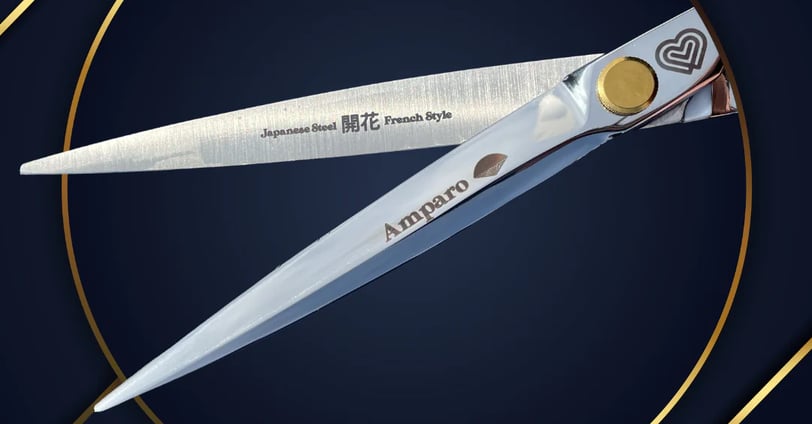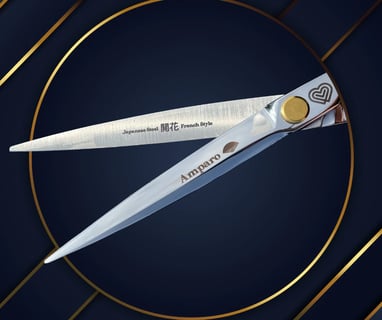 Grooming is an art that requires the proper skills and tools to produce impeccable results. Grooming scissors are one of the most important tools for a professional groomer. They allow for precise and controlled cutting, which is essential to achieving an aesthetically pleasing appearance for pets. However, it can be difficult to choose the right pair of scissors for your job. In this article, we will look at the important things to consider when choosing the right pair of grooming scissors.
The size
The size of the grooming scissors is an important consideration when choosing your pair. Scissors are available in a variety of sizes ranging from 12 cm to 25 cm. The appropriate size will depend on the size of your hands and the animal you are grooming. If you have small hands, choose a smaller pair of scissors, and if you groom large animals, choose a larger pair. It is important that the size of the scissors be comfortable to hold and use to avoid hand fatigue and cramping.
The shape of the blade
Grooming scissors come in a variety of blade shapes, including straight blades, curved blades, serrated blades and tapered blades. The blade shape you choose will depend on the type of grooming you are doing. Straight blades are great for basic cuts, while curved blades are better for rounded cuts. Serrated blades are ideal for thick coats and tapered blades for more precise cuts and finishes.
Type of steel
Grooming scissors are made from different types of steel, such as stainless steel and hardened steel. It is important to choose a pair of scissors that are made from high quality steel to ensure their durability and performance. Grooming scissors need to be able to cut through hair effortlessly, so high quality steel is essential.
The ergonomics
Grooming scissors should be comfortable to hold and use. Ergonomic handles with a good grip can reduce hand fatigue and cramping, while improving cutting accuracy. Handles can be plastic, rubber or metal, and some can even be adjustable to better fit your hands.