The different types of Bloom scissors for your pets
There are several types of grooming scissors, each suited to a specific task. We explain!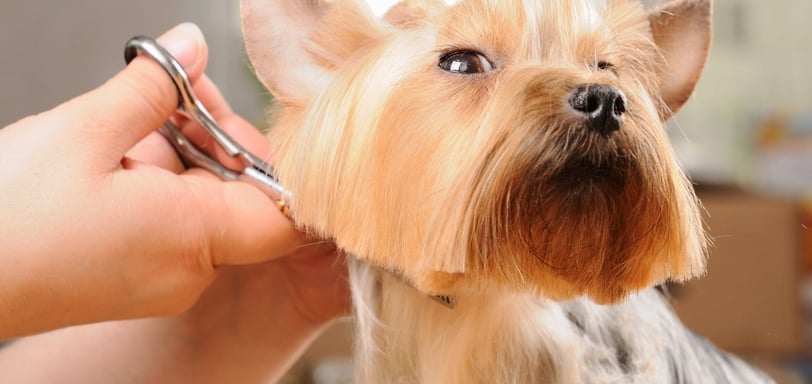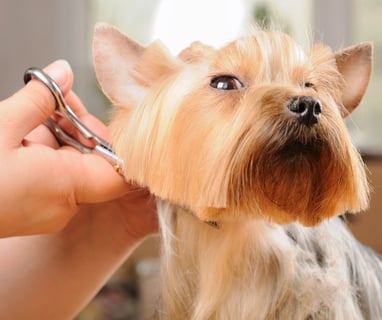 Grooming a pet is an important part of its care routine. That's why you need to be equipped with the right tools. Scissors are an essential part of successful grooming. However, there are several types of grooming scissors, each suited to a specific task. In this article, we will explore the different categories and give you tips on how to choose them depending on the type of hair of the animal and the grooming technique desired and used.
Straight scissors

Straight scissors are the most commonly used for trimming your pet's hair. They are great for precise trimming and finishing. They are also useful for trimming hair around the ears and legs. Straight scissors can be used on all types of hair, both long and short.

Thinning scissors

Thinning scissors are used to thin out hair and reduce volume. They are often used to even out hair and create a more natural look. Thinning scissors are also useful for removing knots and tangles. They are especially good for long or medium-length hair.

Curved scissors

Curved scissors are used for curved or contour cuts. They are perfect for areas such as legs, ears and tail. Curved scissors are also useful for creating natural shapes on body hair. Curved scissors are more difficult to use than straight scissors, so they require some practice before you can master them.

Finishing scissors

Finishing scissors are designed for precision cuts and touch-ups. They are especially useful for hair around the eyes, ears and mouth. Finishing scissors have shorter, thinner blades than straight scissors, making them more precise.
How to choose the right type of scissors ?
Choosing the right type of scissors depends on your pet's hair type and the grooming technique you use. Straight scissors are useful for precise cuts, tapering scissors for leveling out hair and creating a natural look, curved scissors for curved and contour cuts, and finishing scissors for precision cuts and touch-ups. It is important to choose good quality scissors, as they are easier to use and will last longer.